• Phil Reed, CEO of U.S. publisher Steve Jackson Games, has posted that company's "Report to the Stakeholders" for 2021, and it's always an interesting read, both for its perspective on SJG itself and on the game industry as a whole.
The company's top priority for 2021 was survival, which might sound dire, but given the condition of manufacturing and shipping, that priority makes sense. Focus on doing what you're best known for, keep in-demand titles in stock, and don't worry about much else. Gross income for SJG was down 10% compared to 2020 to US$3.7 million, with "a small loss for 2021, which is also related to the fact that Car Wars Sixth Edition is officially a 2022 release". As Reed notes elsewhere in the report:
Quote:
We failed to ship the international Kickstarter rewards before the end of the year, and we're still working on packing and mailing games to the international backers. Between increased freight costs, social distancing, and new requirements in major regions, international shipping is a nonstop frustration, time sink, and money hog that makes it more and more difficult to offer direct sales outside of the U.S.
I've heard similar sentiments from other publishers, especially when it comes to crowdfunded projects. Such projects are potentially ideal in terms of finding backers and players around the world, but the cost of getting the goods to those backers can either be so high that it creates more frustration than support or not high enough, which leads to the publisher losing money on such sales.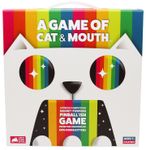 • A Game of Cat & Mouth from publisher Exploding Kittens won 2022 Game of the Year in The Toy Foundation's 2022 Toy Of The Year (TOTY) awards. Pokémon won License of the Year, and The LEGO Group won seven of the sixteen categories, with a different product winning in each of those seven categories.
• The Toy Association seems ready to move Toy Fair New York to a different time of year from its traditional third week of February slot. A February 22, 2022 press release announcing its updated Board of Directors addressed this issue as follows:
Quote:
During his remarks, [Steve Pasierb, president & CEO of The Toy Association] provided an update on the Toy Fair Reimagination Project and the Board's decision to shift Toy Fair New York to a fall timeframe. The move and the dates are currently being negotiated for September 2023, while strong demand from exhibitors and keen interest from key retail buyers argues for a one-time fall marketplace event to move forward this year with dates set for September 20 to 22, 2022 in Dallas, Texas.
"While the board and the trade show committee recognize and accept that some LA-based companies will take a different approach to a fall Toy Fair and use it for other purposes, timing Toy Fair New York to meet the needs of an evolved and evolving industry will ultimately better serve the business needs of our members and the buyer community as well as open new doors to licensors and entertainment studios allied with the toy industry, all in an ideal time to make impactful holiday news and enjoy New York's ready access to major national and international media as well as the financial community which many exhibitors tell us are essential ingredients in Toy Fair," said Pasierb.
I've seen comments from small publishers that this shift in showtime would require lots of adjustments behind the scenes. Instead of taking orders from distributors and retailers in February for the upcoming holiday season — orders that would help determine how much product to manufacture — you would need to manufacture product in advance and have it ready to ship immediately in order to benefit from holiday sales, which might lead to you over- or underproducing since you have to gauge sales in advance. Alternatively, you'd shift to taking orders in September for delivery in the following year for the subsequent holiday season.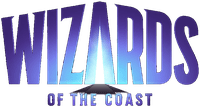 • In mid-February 2022, CNBC reported that "Alta Fox Capital Management, which owns a 2.5% stake [in Hasbro] worth around $325 million, penned a letter to Hasbro shareholders nominating five directors and urging the company to replace its 'brand blueprint' strategy with a plan that focuses on growing profitability in its consumer products and entertainment divisions".
Part of that plan would involve splitting off Wizards of the Coast and digital gaming into separate companies. From the article: "Alta Fox argues that Hasbro can double its valuation by spinning off Wizards, which it says has a different growth, margin and valuation profile compared to the company's other segments." That suggestion seems odd given that, as the article notes, Wizards of the Coast and digital gaming accounted for $1.28 billion in revenue, which is 20% of Hasbro's total earnings in 2021, and WotC's revenue has more than doubled since 2016.
• In February 2022, 16-year-old chess grandmaster Rameshbabu Praggnanandhaa became the youngest person to defeat world champion Magnus Carlsen. (NPR)
• In December 2021 at the IEEE International Conference on Data, Information, Knowledge and Wisdom (DIKW 2021), Riccardo Martoglia and Matteo Pontiroli from the University of Modena and Reggio Emilia in Italy presented a paper titled "Let the Games Speak by Themselves: Towards Game Features Discovery Through Data-Driven Analysis and Explainable AI" (PDF). Martoglia summarized the project as follows:
Quote:
We are conducting research on the application of data analytics and machine-learning techniques to better understand games and discover new features that will possibly help in effectively exploiting them in different socially useful domains. We have proven the initial idea by working on a dataset we gathered from your website. At this first stage, we showed that it is possible to build a tool to automatically classify the games on their mechanics and categories, only exploiting their short textual description…
The result of the research could become a tool to help (e.g., automatic suggestion based on ML) in categorizing new games for the site. We also plan to further generalize our approach for discovering currently unknown but useful aspects, e.g., games or game features that could better foster Computational Thinking in education, or those better suited to be applied in social distancing contexts.
• The winners of the 2022 As d'Or, France's game of the year award, were announced on February 24, 2022:
—For everyone: 7 Wonders: Architects, by Antoine Bauza and Repos Production
—For children: Bubble Stories, by Matthew Dunstan and Blue Orange Games
—For initiates: Living Forest, by Aske Christiansen and Ludonaute
—For experts: Dune: Imperium, by Paul Dennen and Dire Wolf
You can find a list of all the nominees here. I'll note in passing that the winner in each category is the game that is alphabetically first among the nominees. Coincidence?! Probably, yes…
CreditSource link